AIM Business School: Online MBA and Graduate Certificates for your career success
Friday, February 12, 2021 - 13:00
Image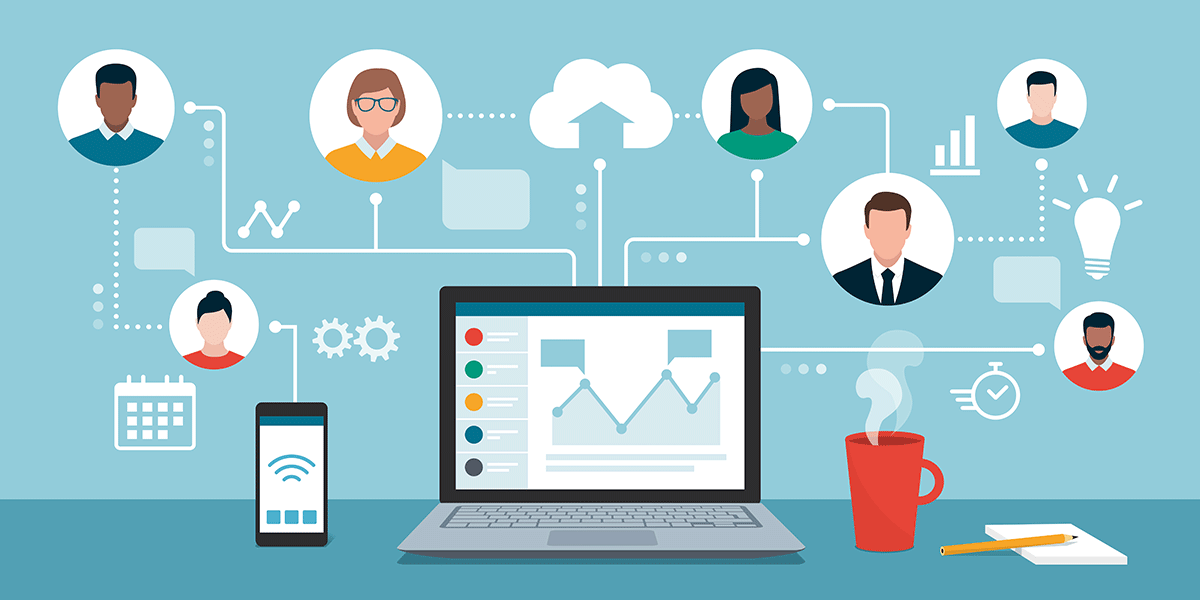 This article was written and originally published by U2B, an organisation that creates, collates, and disseminates information about education in relation to professional development. You can find the original article here.
Workplaces are changing with emerging technology and innovation driving the need for new types of skills for businesses to thrive in the modern world.
Staying resilient in the workplace entails upskilling and lifelong learning; higher education has become highly sought after by professionals looking to demonstrate their value and bolster their success in the workplace.
Online Graduate Certificates and MBAs are ideal for many working adults who want a flexible way to upgrade their credentials without taking time off from work and forgoing the benefits of having a fixed income.
The Australian Institute of Management (AIM) Business School is a nationally recognised higher education provider for Australians of all disciplines who want to invest in themselves.
The institution provides practical, valuable learning specifically designed for working professionals.
AIM Business School offers a variety of courses that enable learners to not only meet their personal and professional goals but ensure they have the right foundations to continuously enhance their careers.
As a testament to its prowess, the school is backed by AIM's 80-year history in corporate training.
Unique learning outcomes for lifelong success
Lifelong learning is essential for career progression as it can help people adapt to changes in our increasingly complex environment where technology and humans collide.
It is essential to choose an education provider that will provide students with the best learning outcomes, something that AIM Business School prides itself on.
The data from an Australian Government survey speaks for itself — AIM Business School stands out from other higher education providers in various aspects, from quality teaching practices to employment rate following graduation, as well as earning potential.
The data indicates that 80% of AIM Business School students report having a positive overall experience, higher than the national average of 76%.
Additionally, 86% of their students rate teaching practices positively, above the national average of 81%; and a whopping 94% of their graduates found full-time employment following their study, above the national average of 87%.
Those looking to increase their salaries will be glad to note that AIM Business School graduates enjoy higher median salaries than their peers from all other Australian universities and higher education providers.
Learning does not stop upon completion of your course, with every AIM Business School student receiving an exclusive Gold Card that gives them unlimited access to a growing library of over 100 short courses for up to five years. Students will also have access to AIM Coaches who can help you develop a personalised study plan, review your resume, and maximise success beyond your degree.
Online Graduate Certificate and MBA courses that bolster career success
AIM Business School offers nine specialised Graduate Certificate programs to provide the precise academic knowledge and training needed for career success, across various functions and industries.
The skills that you gain from these programs will help you to thrive in your career function and help you to meet your career goals.
The Graduate Certificate programs offered include Business, Business Transformation, Entrepreneurship, Human Resources Leadership, Leadership and Strategy, Marketing Management, Operational Excellence, and Project Management. The duration for each of these online higher education courses four months when studied full-time.
These programs are designed for various levels to enhance student capabilities and build new knowledge around these topics.
Every Graduate Certificate program is part of AIM's MBA Pathway, allowing you to begin your MBA with deep functional alignment in the area that you want to thrive. Students can then progress to a Graduate Diploma in Management before completing their MBA, the pinnacle of business degrees that equip you to be an effective leader.
AIM Business School is highly attractive to many students because of its stellar reputation, as echoed by graduate Narinder Bhandari.
"I was looking for an online course from a reputable institute, and AIM has over 80 years of experience in this field, so it was a very good fit with what I was looking for," he said, adding that its flexible learning options meant he could easily attend its evening courses and continue studying on weekends.
"What I enjoyed most was the quality of the lecturers and professors. I wanted a practical-oriented course and that is what I received."
Meanwhile, MBA graduate Simon Malisev said he enrolled in the MBA program to gain the broad management skills to fill his father's shoes when he takes over from him one day.
Despite being out of school for over 20 years, Malisev was impressed at the ease of accessing the learning materials through the guided features available, adding that the units are practical and valuable for MBA students.
He also commended the user-friendliness of the website for students as well as the diversity of the assessments.