Overview

The Graduate Certificate in Management is an online postgraduate qualification that is designed for newer and ambitious professionals, with entry possible through management experience alone and a study structure that easily accommodates full-time work.  

Made up of four core business units, it provides students with the fundamental expertise to succeed in a management role and the recognition that comes with a formal qualification. You will discover the complexities of people management, gain critical knowledge of the marketing function, address operational frameworks, and learn to evaluate the financial impact of business decisions and activities.  

The Graduate Certificate in Management, as part of our MBA Pathway, can also be used as a method of entry to our Master of Business Administration for those seeking the pinnacle of business degrees without an existing bachelor's degree. The MBA+ offers you three unique, recognised qualifications in a single learning pathway, ensuring you are empowered to thrive in your function, in leadership, and well into the future. 

Who is this Course For? 

As a generalist qualification, the Graduate Certificate in Management is relevant for many careers. Graduates of this program are empowered to find success in diverse roles, including people management, quality assurance, and consultancy. We recommend this qualification for individuals in the early stages of their professional lives as it offers career versatility. Our highly accessible and supported learning model ensures you can succeed in your studies without making sacrifices to your current work or personal life. 
Course Learning Outcomes

On successful completion of this course, students will have: 

Business Knowledge: Exemplify an integrated understanding of a complex body of knowledge of business functions by researching and critically reflecting on theories, frameworks, and best practices in organisational contexts. 
Business Analysis and Problem-Solving Skills: Apply a range of quantitative and qualitative research, analytical skills, rigour, and critical thinking to diagnose complex business problems and develop strategic evidence-based solutions.  
Business Communication: Illustrate advanced oral and written communication skills by logically synthesising information or data reflecting sound professional judgement and presenting it in an ethical, responsible, and convincing manner. 
Global Diversity, Continuous Learning, and Adaptability to Change: Synthesise the global diversity of business systems and processes to advance business knowledge and adapt the best business practices. 
Ethical and Social Responsibility: Display ethical and social responsibility as a practitioner in defining goals and specifications, setting quality standards and personal decision-making and behaviour. 
Leadership Development: Exercise high levels of autonomy, innovative thinking, and the capacity to initiate and encourage continuous improvement in learning while effectively influencing others to achieve desired results. 
Units of Study

Successfully completing the four core units of the Graduate Certificate in Management provides you with a formal qualification and allows you direct entry into the Graduate Diploma in Management, bringing you one step closer to your MBA. You could complete the Graduate Certificate in as little as 4 months. 

4 Core Units

For a detailed unit description, please contact a Senior Learning Advisor on 1300 658 337 or Download the Course Guide .
Entry Requirements

The Graduate Certificate in Management has entry options based on tertiary qualifications and relevant management experience.

Enter with:

Bachelor degree and two years' relevant management experience
Diploma or Advanced Diploma and three years' management experience
No formal tertiary qualification but five years' relevant management experience

In addition, you must:

Successfully completing the Graduate Certificate gives you a formal qualification and allows you direct entry into the Graduate Diploma in Management. Upon completing the Graduate Diploma in Management, you'll qualify for direct entry to the Master of Business Administration.
Study Mode
Course Fee

AIM Business School charges individual unit fees which are payable prior to the date of commencement of that unit or 14 days upon invoice generated.

Payment of fees may be made by:

cheque,
credit card or
application for FEE-HELP, a government loan given to eligible students to help pay part or all of their tuition fees.

For students enrolling for courses commencing in 2019 and future years, AIM Business School reserves the right to adjust tuition fees annually. 

If you want more information about unit costs and how you can make payments, please view the schedule of fees.

If you want more information about FEE-HELP, please view Fees and FEE-HELP Information.

Recognition of Prior Learning (RPL)

Students who can provide evidence of previous study at a similar AQF level or demonstrable equivalent experience, may on application, be provided with Recognition of Prior Learning (RPL) or Credit Transfer for up to 50% of a respective course.  All applications for RPL will be assessed on an individual basis. For students seeking RPL based on experience only, an administration fee applies per unit for successful applications. For more information about the RPL process, please contact a Senior Learning Advisor on 1300 658 337 or request a callback today.
Additional Information

Why Choose AIM Business School?

Practical, real-world learning – no exams!

There are no exams at AIM Business School. Rather, assessment is based on undertaking realistic projects applied to each participant's own organisational and industry contexts. Emphasis is placed on contemporary, relevant and interactive case studies. Participants engage in coursework that is entirely applicable to their work to ensure they receive immediate value from their learning experience.

Best in Class Faculty

Our faculty are highly qualified and experienced business professionals. They are chosen based on their senior management experience in their area of specialisation, appropriate postgraduate and teaching qualifications and a commitment to keep abreast of developments in their area of specialisation. Be inspired by practitioners with senior level business and industry experience and benefit from their extensive business knowledge and practical leadership and management skills.

Great Student Experience

Our current and former students consistently rank their experience studying with AIM Business School as exceptional. In fact, we rank above the national average in all but one category, with particular satisfaction for our teaching practices, support services, and overall experience. Don't believe us? Check us out at ComparED for yourself.

Prompt, personalised and on-going support

We'll be there to help you throughout your study journey. Gain prompt, personalised and ongoing support from specialised Faculty and our Student Support Team. We know postgraduate study is a commitment and we're committed to providing you exceptional support throughout your qualification.

Flexible intake periods

At AIM Business School, you don't have to wait for the next semester intake. When we say flexible and accessible, we mean it. We understand that working professionals need both when enrolling in postgraduate study. This means, with bimonthly, you can start as soon as you're ready. It's convenience at its best.
Accreditation

The ABS Graduate Certificate in Management is accredited with TEQSA and meets the requirements of a Level 8 qualification on the Australian Qualifications Framework (AQF).

This course is not CRICOS registered and as such enrolments from Student Visa holders cannot be accepted.
Looking for more information?
Our team is happy to help.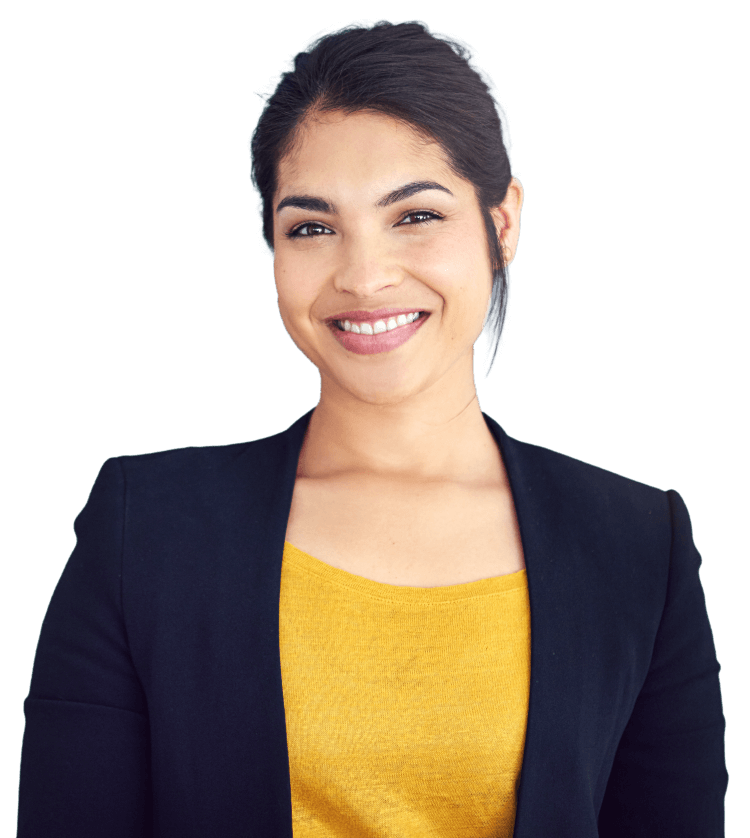 Rated 4.7 out of 5 by new students