Break the specialist mould with an MBA and take your career to the next level
Friday, October 5, 2018 - 11:15
Image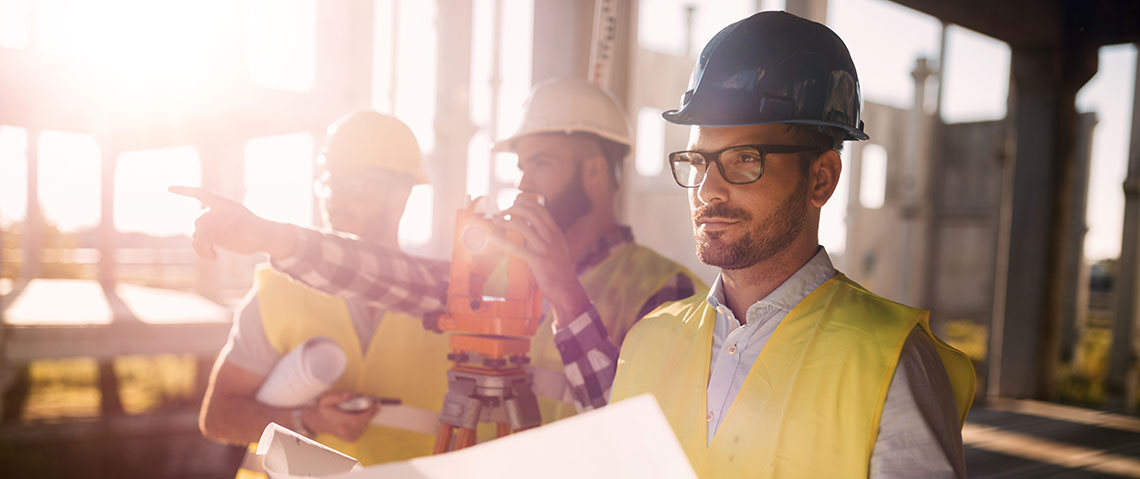 When thinking about a career, we often hear that the best way to achieve security is to specialise. Thus, we choose an industry or a profession, then dedicate ourselves to learning as much as we can in that specific field.
The niche that we carve out as a specialist creates many early career opportunities, but down the track, a lot of people find that their skillset does not support growth into senior managerial roles.
That's when an MBA comes into play. Without a shadow of a doubt, this qualification can be the key to taking your specialist knowledge and augmenting it with a broader base of leadership and management capabilities. We listed common questions specialists have when it comes to doing an MBA.
1. Will an MBA make me a better leader?
Statistics show that 86%(1) of our MBA graduates report feeling more competent as a leader after completing their studies. Often, we hear many individuals in similar roles emphasise the way in which the theory and practical application of their studies attributed to their effectiveness as a leader.
Completing an MBA is undoubtedly an impressive achievement, and the qualification itself is incredibly valuable for recognition. The MBA doesn't just teach you core business skills. It builds your confidence in areas of leadership and management by bridging the gap between business management and leadership.
2. Can I manage an MBA in my busy life?
If the time commitment of an MBA daunts you, you're not alone. Many specialists are unsure if they could fit an MBA into their life. It's important to understand – many MBA programs are tailored for busy professionals.
For example, MBAs usually range from 10 – 12 hours of study per week to 20 hours. Plus, depending on the program, studying online usually involves a one-hour webinar and studying on-campus includes a few hours face-to-face each week. If you can spare some time throughout the day such as time on the train or during lunch and commit to a study timetable, it's entirely achievable.
3. Will I feel out of place?
If you don't come from a business background, it's perfect to understand that you might feel uncertain whether you would fit in with an MBA cohort.
MBA providers that place higher value around management experience attract students that are predominantly made up of like-minded managers and professionals from a range of different industries – bringing the ultimate diversity to the classroom. The collaborative learning environment will foster conversations between you and others while providing insights and value into each professional's workplace landscape.
4. Will I need to repeat study I previously have done?
Of course, you might not want to spend time doing units that you have high expertise in. For example, if you are a sales director or finance manager, then topics like finance, economics or business decision making.
To avoid having to do subjects you might feel are repetitive, you could cut down the time to complete your MBA and apply for credit for up to 50% of your qualification by recognising your prior learning and experience.
This means you could complete an MBA part-time in as little as 18 months.
5. Will I be studying my MBA alone?
Most MBA programs foster an interactive learning experience to ensure you're not on your own when studying. Such programs like the MBA+ with AIM provide you with live interactive webinars giving you the opportunity to discuss and network with facilitators and peers.
These same programs offer a tonne of support. With everything ranging from online study support to academic support, through to discussions with your facilitator offline and complimentary professional development, you will have a range of support options to ensure you never feel alone, and that you can successfully complete each unit of the program.
If you'd like to break out of the specialist mould and into a senior leadership role, our TEQSA accredited MBA is one of Australia's highest quality Master's degrees backed by AIM's 75-year heritage. As well as being highly flexible to fit around your life, the MBA+ gives you five years of exclusive benefits that deliver more, long after you graduate. Get more from your career with an MBA that goes the extra mile. Learn without limits.
(1) AIM Business School Graduate Survey results, 2017