Why it's not too late for you to get your MBA
Friday, June 29, 2018 - 13:30
Image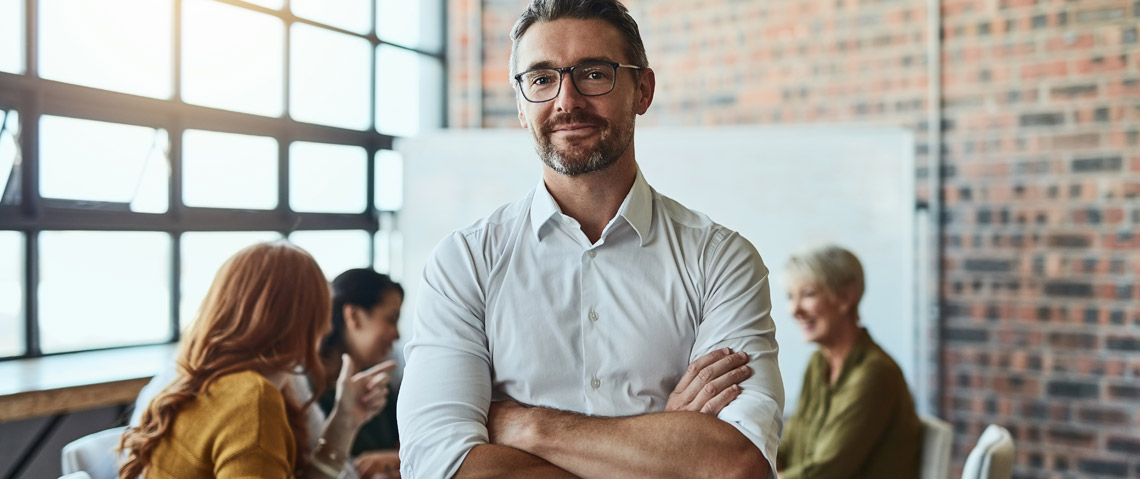 Those three letters have a certain ring to them, don't they? MBA. That's because the Master of Business Administration, as it's otherwise known, is one of the most highly regarded and comprehensive postgraduate programs available today. When we hear those three letters, we might picture jet-setting executives on multi-million dollar salaries, but we don't picture ourselves. Why is that?
Often, it's because we work in a specialised field, outside of the corporate business world where MBA graduates seemingly belong. However, every organisation is a business of its own, and every business needs great leaders. And that's where you step in.
You might have diligently learnt everything there is to know about your role and your industry, but the time has come for you to take that next step up to lead a team or even an entire department. Regardless of the industry you currently work in, whether it's engineering, healthcare or human resources, you need to develop your leadership toolkit if you want to become a successful leader in any field. And that's why there's never been a better time for you to get your MBA.
Put yourself in pole position for promotion
Because salary increases are still comparatively low across many industries, a promotion is a logical step in increasing your earning potential. Unfortunately, there aren't enough management positions for everyone who wants one, so how do you go about securing the promotion you deserve after many years of hard work?
Along with functional experience, one of the most vital factors for securing a promotion is the ability to demonstrate strong soft skills. Therefore an investment into further education is a great way to differentiate yourself from other candidates.
Your extensive work history and experience might go some way to impressing your current employer, or potential new employers, but the reality is there will be other candidates with similar or higher levels of experience. Undertaking postgraduate study is the ultimate way to show employers that you're still looking for avenues for building your knowledge and skills. In fact, a commitment to lifelong learning is now seen as a prerequisite for many senior leadership positions.
Leverage your experience
After so many years in your industry, you're almost a walking talking textbook of knowledge about your particular field. A proportion of that knowledge goes to waste when you're unable to use it in a meaningful way. That's why postgraduate study is so valuable, as it allows you to unlock your experiential knowledge towards making high-level strategic decisions that will benefit your entire organisation. 
For professionals who've been managing smaller specialist teams, an MBA helps them to leverage their experience into more senior and general leadership roles. This movement from specialist to generalist is the reason MBA programs are experiencing an uptick in enrolments around the world, as experienced professionals from a range of sectors are seeking to develop broader knowledge of organisational leadership and management.
Beyond their specialist knowledge, they're learning how to develop high performing teams and departments, while creating long-term organisational strategies. They're augmenting their specialist skill sets with high level knowledge of finance, change management, accounting, and strategic leadership.
Learn from your peers
Another great benefit of MBA programs is they bring together experienced professionals from a range of different industries. Whether you decide to study on-campus or online, you'll have the chance to interact with other like-minded professionals to hear their ideas and expertise about leadership and management practices. In turn, you'll find yourself sharing your own experiences from your industry and your organisation.
As some MBA programs allow admission with management experience alone, there's a more diverse range of experience levels among students than with other postgraduate study programs. This allows experienced students to develop informal mentoring relationships, providing further avenues for leaders and managers to leverage their experiential knowledge.
At the AIM Business School, our mission is to develop exceptional managers and leaders. Because we've been developing Australia's managers and leaders for more than 75 years, we know what it means to be exceptional in today's business world. Our TEQSA accredited MBA+ is one of Australia's quality Masters degrees backed by AIM's 75-year heritage. As well as being highly flexible to fit around your lifestyle, the MBA+ gives you five years of ongoing professional development opportunities, long after you graduate. Get more from your career with an MBA that goes the extra mile. Learn without limits.