The Three Core Benefits of Studying an MBA
Tuesday, March 17, 2020 - 10:30
Image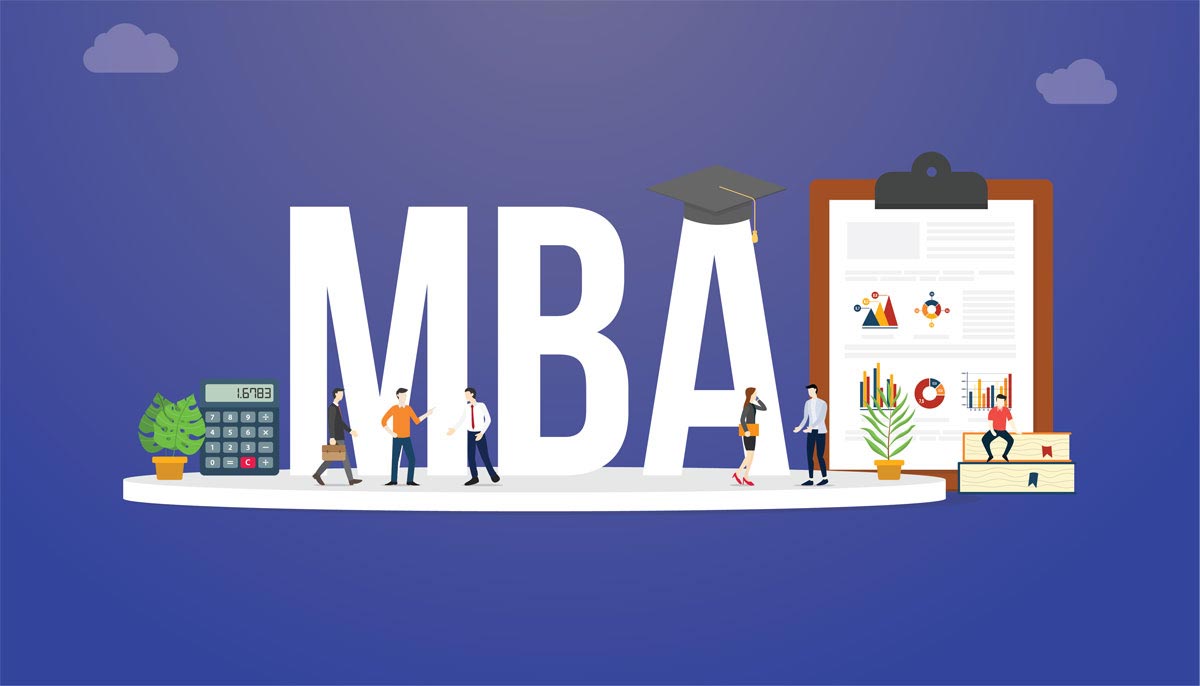 For anyone considering tertiary education, the simple question of "Should I do it?" is valid and important; as a significant commitment of effort, time, and money, it really should be a well-considered choice.
If you are currently asking yourself whether or not an MBA is right for you, whether it would be the best boost to your career, but are endlessly stuck on the fence, then it is critical that you consider what exactly you are hoping to gain from your study. Do your expectations of what an MBA provides align with the reality of its rewards?
Broadly speaking, there are three primary benefits provided by MBA programs:
1. Business Administration Skills
This is the most obvious thing that graduates gain from an MBA, the part that all education providers advertise on the box, and if this wasn't something you were expecting to gain from your degree, maybe you shouldn't be considering tertiary study anyway.
It is important to know that management education has evolved in significant ways over the past twenty or so years. The simplified explanation of these changes is that while previously they focused almost entirely on technical skills (e.g., quantitative analysis, finance, contract management), contemporary curricula incorporate courses on leadership, communication, and other soft skills.
The subjects available to students varies between institutions, as well as the provision of extracurricular courses, training, and resources. Make sure to closely examine the offering of each education provider that you are considering to see if it aligns with the skills and knowledge you are seeking to acquire.
2. Industry Recognition
Some find it distasteful to talk about the recognition value of qualifications outside of professions where the credential is mandatory, such as in medicine and law, and it is true that there is no career for which you unequivocally need an MBA.
That being said, we live in an incredibly competitive environment in which it is not only accepted but expected that individuals will leverage every advantage they have. A qualification like an MBA should not be treated any differently, especially as it does legitimately signify that the bearer has valuable and relevant knowledge.
So exactly how valuable is an MBA in terms of recognition? According to the National Centre for Vocational Education Research, 90% of employers believe that qualifications are important for professional, technical, and managerial categories of employee. The same amount of employers said that they use formal qualifications as the primary deciding factor for recruitment.
3. A Network of Peers and Experts
There is a fairly common saying: "It's not about what you know, but who you know." This is certainly not entirely true — see how well you go running a niche business with absolutely no experience or knowledge of business administration or the specific field the business is — but the power of networking is undeniable.
Referring to his own experience of MBA programs, both as a student and a teacher, executive coach and lecturer at the Stanford Graduate School of Business Ed Batista said, "MBA students often learn as much from their peers as they do from faculty."
He continued, "Those same people will become your fellow alumni, and access to that network is one of the most valuable benefits an MBA program can offer."
Professional networks hold a myriad value, from looking for advice with a work problem to seeking a new position at another organisation.
Now that you have a clearer idea of these three core outcomes, hopefully you feel more confident in your decision. You should also note that you don't necessarily need to be seeking all three of these benefits equally for an MBA program to be of value to you, nor will you only see the value once you have graduated.
In fact, amongst the schools focused on practical learning, you will acquire skills and knowledge that you can take back to your organisation right from day one.
And for the longer term, as Benjamin Franklin said, "An investment in education pays the highest returns."
AIM Business School has regular intakes every two months. If you are interested in joining the next intake or if you would like to discuss AIM's course offerings with one of our dedicated Senior Learning Advisors, please call 1300 658 337 or email info@aim.com.au today.