Returning to Study? How to Overcome the Fear and Excel
Thursday, September 7, 2023 - 10:30
Image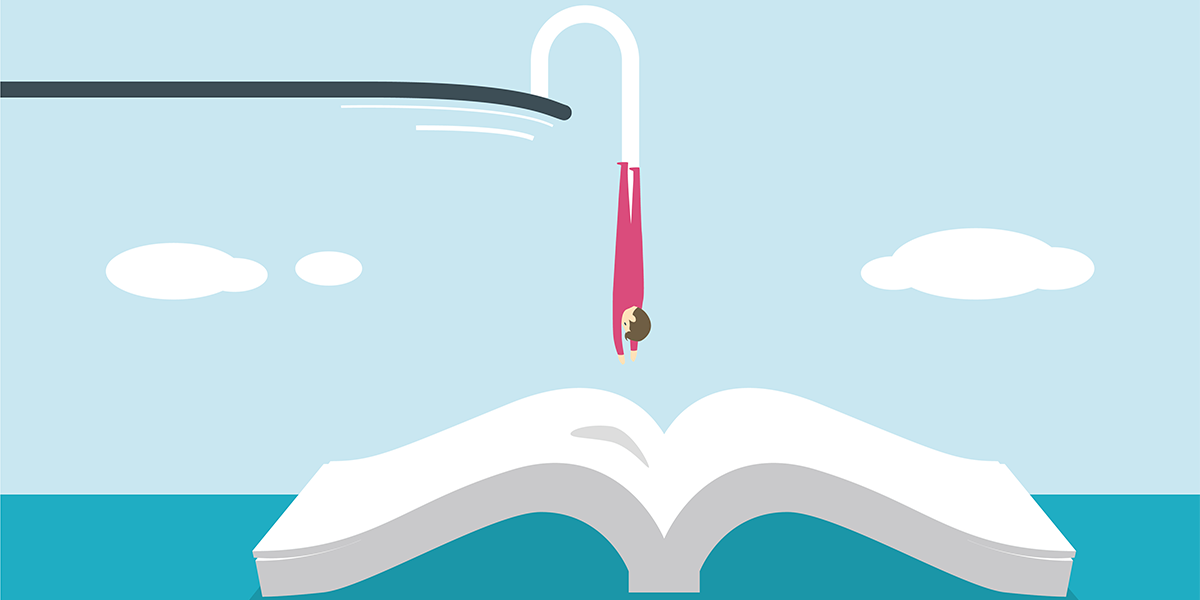 Experiencing a hiatus in education can be daunting to people contemplating a return to formal learning. Whether the gap spans a few months or several decades, the prospect of resuming studies can stir a cocktail of emotions - ranging from excitement to apprehension. This article aims to dispel the myths surrounding a return to education and provides practical tips to guide you through this transformative journey.
Understanding the Fear
The fear of returning to education after a long break is a common sentiment among all students, but it is often heightened in older people. This fear often stems from perceived obstacles such as age differences, the rapid pace of technological advancements, or the challenge of juggling multiple responsibilities.
Self-doubt is another barrier that might deter mature students from returning to education. You might question your ability to keep pace with younger students or worry about being out of touch with the current educational landscape. However, it's crucial to remember that these obstacles are not insurmountable and that age does not define intelligence or the ability to learn. The key lies in harnessing your life experiences, wisdom, and determination to fuel your educational journey.
Why You Should Try to Overcome the Fear
There are plenty of good reasons to return to education, namely that it is a catalyst for growth, leading to increased self-confidence and a sense of accomplishment. It enables you to acquire new skills and broaden your horizons, both personally and professionally.
In many cases, further education can open doors to career advancement, allowing you to upskill, switch careers, or even start a fresh, new career. It provides the opportunity to stay updated with industry trends and increases your competitiveness in the job market.
Navigating the Obstacles of Mature-Age Education
One of the major obstacles faced by mature students is effective time management. Balancing education with other responsibilities such as work and family can be challenging. You will benefit from a well-structured study plan to help manage both your time and your stress, but time management is a skill that will assist you in every facet of your life so practising this ability never hurts. Additionally, assuming you are an employee, we'd recommend speaking with your work to discuss how extra study can be accommodated.
The financial commitment of further education can also be daunting. Many institutions will offer some kind of funding option, whether that is scholarships or flexible payment plans, so research to find a solution that suits your financial situation. Also remember the education is an investment in yourself that will often be paid back in spades.
Choosing the Right Course
Mature students are more likely to have full-time careers, families, and other responsibilities to juggle. This is why it is important to choose a course that offers flexibility in terms of study hours and learning pace. Online courses are a great option as they allow you to study when you like, where you like, and how you like.
It is good to consider the support provided by the institution as well. There is a great variety in the comprehensive support services, such as mentoring and additional training, offered by educators.
This may not be important to everyone, but it is essential to some people. If you want the assistance of a personal study coach, for instance, make sure to choose the correct institute.
Preparing for the Journey
When preparing for your return to education, it's important to set realistic goals and allow for flexibility in your plan. Some people choose to dive into a high study load, and that's great for certain people, this may be what best suits you. But if it's not, don't be afraid or ashamed to tackle your degree just one unit at a time. All progress is valuable and worthy of admiration.
Ensuring you have a conducive study environment is another crucial step for effective learning. This could be a quiet room in your home, a local library, or the café down the road. The key is to find a space with minimal distractions where you can focus on your studies.
Embracing Technology
In today's digital world, technology plays a significant role in education. Embracing technology can enhance your learning experience, making it more interactive and engaging. This might involve using study apps to stay organised, participating in online forums, or watching educational videos.
Technology can also help you build a strong support network that can greatly enhance your study experience. This could include family and friends, fellow students, and even professional networking groups. These individuals can provide emotional support, share experiences, and even help with networking opportunities.
Setting Your Sights on the Goal
Remember, the purpose of returning to education is to fulfill a personal or professional goal. Whether it's a career change, upskilling, or simply pursuing a passion, keeping your eyes on the prize can keep you motivated and focused throughout your journey.
The Final Step: Taking the Leap
Ultimately, the decision to return to education is a personal one and as a mature-age student it might seem daunting at first. It requires courage, determination, and a willingness to step outside your comfort zone. But remember, every journey begins with a single step. So take the leap, embrace the challenge, and embark on an enriching journey to experience the transformative power of education today.
It is essential to choose the education provider that suits your wants and needs as a learner. To find out whether AIM Business School is right for you, visit our Study Experience page or check out our portfolio of higher education programs.