Mastering Remote Leadership: The Art, the Skills, and the Difference between the Good and the Great
Thursday, October 5, 2023 - 14:57
Image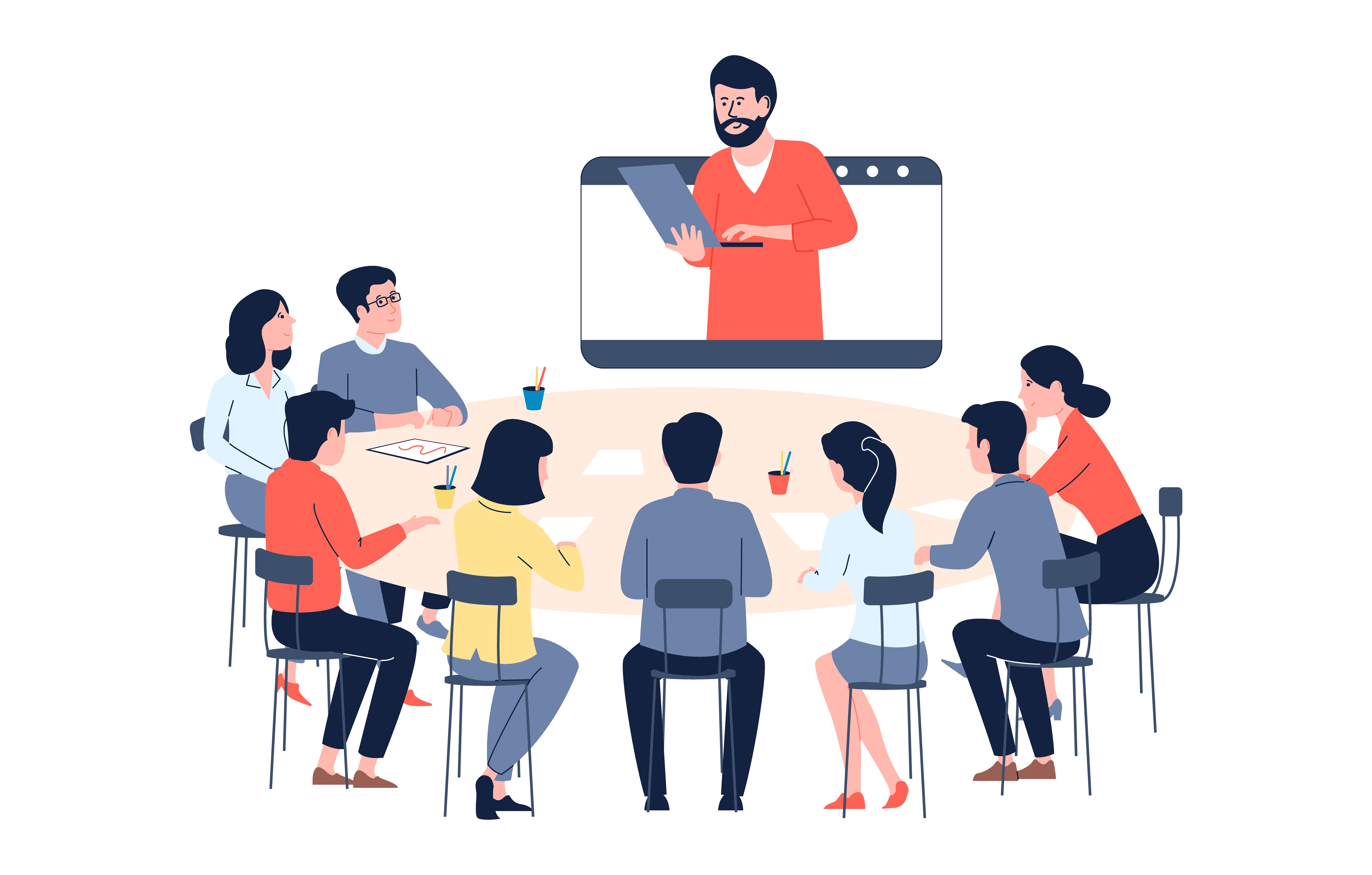 Remote leadership, a term that was relatively unknown just a couple of years ago, is now a crucial part of the modern business landscape. As teams become more distributed, the need for effective remote leadership has grown exponentially. But what separates a good remote leader from a great one? What skills are required to excel in this challenging role? Let's delve deeper into the world of remote leadership, explore the attributes of successful remote leaders, and understand how to engage and organise teams effectively, no matter where they're located.
The Good versus the Great in Remote Leadership
Remote leadership is all about guiding and supporting a team that operates from numerous geographical locations. It goes beyond the traditional management approach and requires a unique set of skills, a different mindset, and a new leadership style. With remote leadership, the focus is not on controlling but on empowering and enabling the team to achieve common goals.
While good remote leaders are capable of managing their teams to meet objectives, great remote leaders go beyond this. They inspire their teams, foster a sense of belonging, and cultivate an environment that encourages growth and innovation.
Good Remote Leaders: Good remote leaders are able to effectively communicate, organise, and delegate tasks within their teams. They understand the importance of clear instructions and deadlines, and they use technology to keep the team connected and coordinated. However, their approach may be more task-oriented and less focused on building relationships and fostering a positive team culture.
Great Remote Leaders: Great remote leaders, on the other hand, are not just focused on tasks and deadlines. They understand the importance of building strong relationships, fostering a positive team culture, and creating an environment where everyone feels valued and included. They are skilled at building trust, demonstrating empathy, and promoting open and honest communication. They understand that their role is not just to manage, but to lead, inspire, and empower.
Essential Skills for Successful Remote Leadership
Leading a remote team requires a unique blend of skills. These skills can be broadly categorised into communication skills, technical skills, and emotional intelligence.
Communication Skills: Clear and effective communication is at the heart of successful remote leadership. This includes not just verbal and written communication, but also active listening, the ability to give and receive feedback effectively, and the use of appropriate communication tools and techniques.
Technical Skills: Technical skills for remote leadership include proficiency with remote work tools and technology, understanding of remote work best practices, and the ability to troubleshoot common remote work issues. Leaders need to understand how to leverage technology to facilitate communication, collaboration, and productivity within their remote teams.
Emotional Intelligence: Emotional intelligence is perhaps the most critical skill for remote leadership. This includes the ability to understand and manage one's own emotions, as well as the ability to empathise with and respond appropriately to the emotions of others. High emotional intelligence enables leaders to build strong relationships with their team members, to manage conflict effectively, and to inspire and motivate their teams.
Building a Culture of Proactive Connection in Remote Teams
One of the biggest challenges faced by remote leaders is fostering a sense of connection and belonging within their teams. This requires a proactive approach and a focus on building a strong team culture.
A few simple tools you can add to your arsenal as a leader are committing to regular check-ins with your team members, organising team-building activities (these can be remote too!), and championing open and honest communication between all team members, especially yourself.
Regular check-ins are a simple yet effective way to foster connection within remote teams. These can take the form of one-on-one meetings, team meetings, or casual virtual gatherings. The aim is to create opportunities for team members to interact, to share updates and feedback, and to discuss any challenges or issues they may be facing.
Virtual team-building activities can be a fun and effective way to foster connection and camaraderie within remote teams. These activities can range from virtual coffee breaks and games to online workshops and training sessions. The goal is to create opportunities for team members to interact and engage with each other in a relaxed and informal setting.
Promoting open and honest communication is crucial for building trust and fostering connection within remote teams. This includes encouraging team members to share their ideas, feedback, and concerns, as well as being open and transparent about company news, updates, and decisions.
Challenges in Remote Leadership and How to Overcome Them
Remote leadership comes with its own set of challenges, including communication issues, lack of team cohesiveness, and difficulty in tracking productivity. However, these challenges can be overcome with the right strategies and approaches.
Effective communication is crucial in a remote setting. Leaders should utilise multiple communication channels and tools to ensure that everyone in the team is on the same page. Regular team meetings, one-on-one check-ins, and open communication channels like group chats and discussion boards can help facilitate effective communication.
Building team cohesiveness can be challenging when team members are geographically separated. However, regular team-building activities, collaboration on projects, and a strong emphasis on company culture can help foster a sense of unity and belonging among remote team members.
Measuring productivity can be tricky in a remote setting. However, focusing on outcomes rather than hours worked can be a more effective approach. Setting clear expectations, establishing measurable goals, and providing regular feedback can help ensure that everyone in the team is productive and engaged.
The Power of Engagement in Remote Leadership
Employee engagement is a critical factor in the success of any team, but it takes on added importance in a remote setting. Engaged employees are more productive, more committed to their
work, and more likely to stay with the company. Therefore, remote leaders need to make employee engagement a top priority.
Trust is the foundation of employee engagement. Remote leaders can build trust by being transparent, reliable, and consistent. They should also encourage open communication and provide regular feedback to their team members.
Remote employees may face unique challenges, such as feelings of isolation or difficulties in balancing work and personal responsibilities. Remote leaders can support their team members by providing resources and tools to help them navigate these challenges, and by fostering a supportive and understanding team culture.
Recognising and rewarding effort is a powerful way to boost employee engagement. This can be as simple as a word of appreciation during a team meeting, or it could involve more formal recognition programs or incentives. The key is to make sure that employees feel valued and appreciated for their contributions.
Embracing Organisation in Remote Leadership
Organisation is another crucial aspect of successful remote leadership. Remote leaders need to be highly organised in order to manage their teams effectively, keep track of tasks and deadlines, and ensure that everyone is working towards the same goals.
There are many tools and platforms available that can help remote leaders stay organised. Project management tools can help keep track of tasks and deadlines, communication tools can facilitate effective communication, and file-sharing tools can make it easy to share and collaborate on documents and resources.
Remote leaders should set clear expectations for their team members, including what tasks need to be completed, when they need to be completed by, and what the expected outcomes are. This can help prevent misunderstandings and ensure that everyone is working towards the same goals.
The Road to Successful Remote Leadership
Successful remote leadership involves more than just managing a team that happens to work remotely. It requires a unique set of skills, a different approach to leadership, and a strong focus on building connections and fostering a positive team culture. By understanding the unique challenges of remote leadership and taking the time and effort to learn effective strategies to overcome them, leaders can create a remote work environment that is productive, engaging, and rewarding for all involved.
Whether you're a seasoned remote leader or just starting out, the journey towards successful remote leadership is an ongoing process of learning, adapting, and growing. With the right mindset and approach, you can lead your remote team to new heights of success.
AIM Business School's Microcredential in Leading, Managing, and Developing People is a 7-week course that gives you a postgraduate level of skill and knowledge in people management. If you are seeking to better yourself in areas of remote work and leadership in general, this program could be ideal for you.