4 Important Tips for Achieving Your MBA
Wednesday, May 10, 2023 - 10:00
Image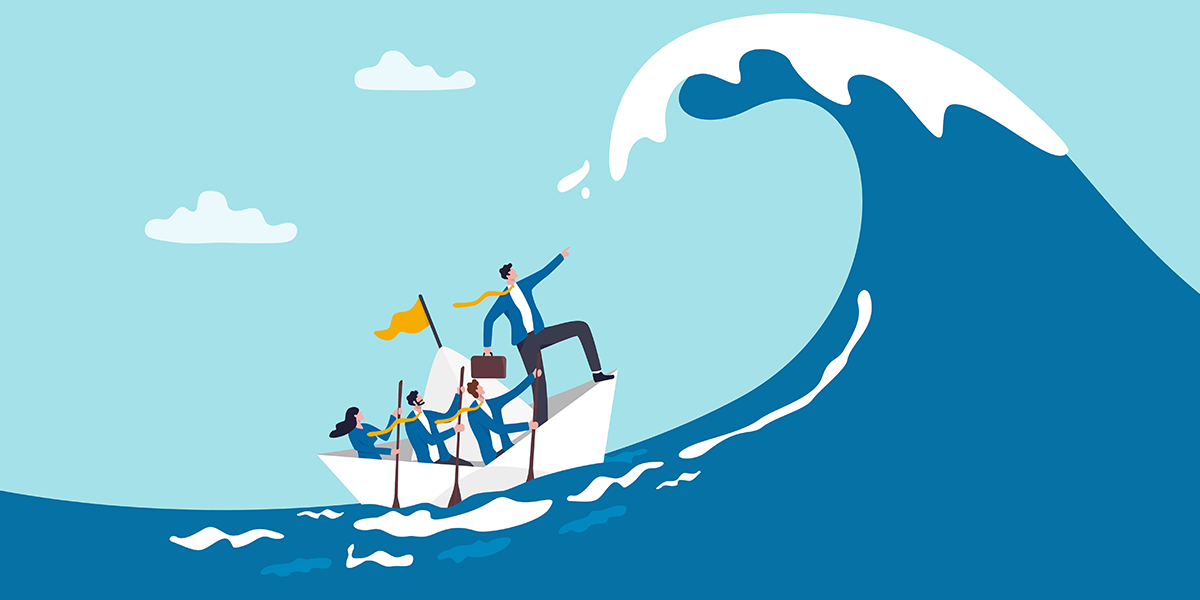 If you're considering pursuing an MBA, you're likely aware of how it can help you advance your career, dramatically increase your earning potential, and develop expertise across a wide range of valuable business skills.
You are probably also aware that achieving an MBA is no small feat. It requires dedication, hard work, and a strategic approach, and it can be challenging to stay motivated and focused on learning. This is especially pertinent if you are juggling multiple responsibilities like work and family.
Here are some tips and strategies to help you achieve your goal of earning an MBA. 
1. Choose the Right Program
It sounds obvious but it can't be stressed how important it is to do your research and choose the right provider for your MBA. Everyone knows to evaluate the pragmatic aspects of the program, such as the cost and length of study, and will consider the reputation of the provider
You should go further though to make sure that the program you choose truly aligns with your career goals and interests. Explore how the provider ranks in experience and outcome metrics, read testimonials from previous graduates, and look at the resources and support they offer. These are the areas that will show how well your study will fit into your existing life and schedule.
2. Develop Effective Study Habits
To succeed in your MBA, you will need to develop effective and reliable study habits. This means setting aside dedicated study time, creating an achievable schedule that can be balanced with your other commitments, and staying organised with your notes, assessments, and deadlines. Many students, especially those who are also working full-time, enlist a coach or mentor to help them in this regard.
AIM Business School provides its students with personal, dedicated Success Coaches as an in-built part of their programs. On top of helping you devise study plans, they are subject matter experts and can discuss your curriculum and provide feedback on assessments.
3. Utilise Your Learning at Every Opportunity
One of the most useful aspects of an MBA is the fact that they are highly practical and widely applicable, both in professional capacities and your life generally. As a way to fully ingrain your learnings while better realising their benefit, try practicing them whenever you have the chance.
The leadership and communication skills you gain, for instance, can be applied in situations as diverse as playing in sports team to negotiating with your child about their bed time. While these may not have the stakes or formality of work, they can still provide real and valuable experience.
Additionally, AIM Business School designs our assessments so that you can base them around actual situations and projects at your work. This ensures that you reap the rewards of study from your very first unit.
4. Actively Work on Your Motivation
Achieving an MBA is a long-term goal; it is a minimum one-year commitment and that requires you to take a full-time study load. That's why it is important to keep yourself motivated throughout the process.
Set short-term goals and celebrate your successes along the way. Surround yourself with supportive friends and family. Join or start a study group with your peers to help you all stay on track. Regularly remind yourself of why you chose to do an MBA.
There is no one sure-fire way to stay motivated. Rather you will have to test and find what works best for you individually.
In summary, achieving an MBA requires dedication, hard work, and a strategic approach. Research MBA programs, choose the right program, develop effective study habits, get involved, and stay motivated. By following these tips and strategies, you can achieve your goal of earning an MBA and unlock your full potential in the business world.